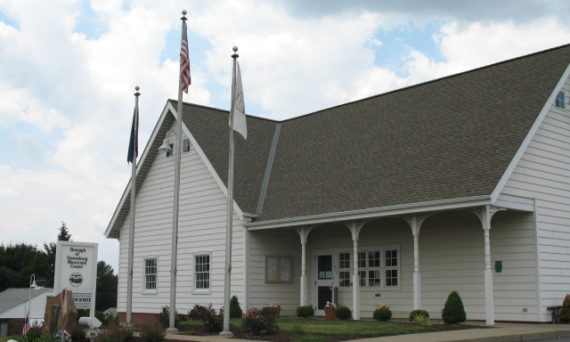 Our Location
We are located in the Saxonburg Municipal Center, 420 W Main Street, Saxonburg, PA 16056.
Our Mission
To satisfy our customers' expectations for high quality, reliable sewage service at the lowest reasonable price.
Who is the Saxonburg Area Authority?
The Municipal Authority of the Borough of Saxonburg​ was incorporated in 1957. In 1979, the Authority changed its name to the Saxonburg Area Authority (SAA). The A​uthority is a Municipal Authority as defined by the​ Pennsylvania Municipal Authorities Act of 1945. The Authority provides sanitary sewage service to approximately 4,500 customers in Clinton Township, Jefferson Township, Middlesex Township, Penn Township and Saxonburg Borough.
Nine Authority Board Members from each of the five municipalities served are responsible for the overall direction and policy decisions of the Authority.
​The Authority is a self-contained body addressing all operational functions through its administrative, operations and maintenance staff. The Authority's staff is responsible for the daily operations.  All invoices, payment collections and service calls are processed through the Authority's Billing Department. All development projects are fully managed by the Authority's Development Department. The operations and maintenance staff perform all required operations and maintenance in the Authority's system. ​The SAA currently maintains a Wastewater Treatment Facility, seven Sewage Pumping Stations, and 140 miles of sewer lines.